JRG Attorneys at Law — the leading name in Monterey County law firms — has expanded yet again with the addition of Northern California Litigation Attorney Stephan A. Barber.
Partners at Johnson, Rovella, Retterer, Rosenthal and Gilles, LLP — also known as JRG Attorneys at Law — have announced the addition of Stephan A. Barber as Partner and Director of Litigation.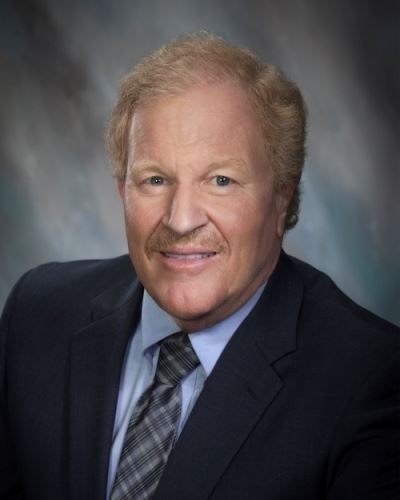 Before joining JRG, Barber practiced for more than 30 years as a senior partner in the national law firm of Ropers, Majeski, Kohn & Bentley's San Jose office, specializing in complex litigation. He has earned the highest possible rating for legal ability and competence and professional ethics from Martindale-Hubbell®, which is the premier source for finding and researching attorneys.
Barber has practiced law in the greater Bay Area for more than 40 years with a focus on trial work and civil litigation, including the practice areas of business law, real estate law, personal injury and property damage claims, employment and labor law, products liability and warranty law, insurance law, construction contract and defect claims, contract/UCC claims, and indemnification contracts.
Attorney Barber is leading the JRG litigation department comprised of seven experienced attorneys, two of whom are senior litigators, Bob Rosenthal and David Balch. Rosenthal has himself been a litigator for more than 40 years and is well-known for his $12.6 million victory over Toyota in 2014 in the case of Hill v Toyota.
The firm looks forward to the federal and state experience that Barber brings with him. Rosenthal stated: "There are very few litigation attorneys in the state with the broad litigation experience and success that Steve has enjoyed. Steve has a talent and true passion for the law, we are excited that he has chosen to join our firm, bringing his practice and experience to Monterey County."
During Barber's years as a civil trial attorney, he has tried nearly 100 cases in 17 California counties and the United States District Courts in California. Barber's trials have involved claims against product manufacturers and installers, personal injury for plaintiffs and defendants, real property disputes, insurance contract and bad faith claims against insurance companies, and commercial contracts. He has also represented clients in various arbitration and government agency administrative proceedings. As a result of his experience in the courtroom and his extensive reputation, he has successfully obtained numerous judgments and settlements in favor of his clients.
In addition to his trial court work, Barber has handled numerous appeals in the California Supreme Court, all of the California District Courts of Appeal, and the Federal Ninth Circuit Court of Appeals. He has prepared and presented briefs and oral argument in various courts of appeal approximately 15 times and has three published appellate decisions.
JRG founding partner, Jeff R. Gilles stated: "Our firm's goal is to exceed our client's expectations and to provide each client with solutions to their legal issues. Steve's addition allow us to provide our clients with the most complete and varied legal representation they may require, all within one firm."
Inquiring parties can view Stephan A. Barber's full attorney biography by visiting www.jrgattorneys.com/our-attorneys/stephan-a-barber/.
About JRG Attorneys at Law
The attorneys at Johnson, Rovella, Retterer, Rosenthal & Gilles, LLP — also known as JRG Attorneys at Law — have turned JRG into one of the largest, full-service law firms on the Central Coast. The firm's Founding Partner and Partners Jeff R. Gilles, Aaron Johnson, Paul Rovella, Jason Retterer, Robert Rosenthal, and Stephan Barber, and their team of attorneys and paralegals have offices in Salinas, Hollister, Monterey, King City, and Paso Robles.
The firm offers legal services ranging from agriculture, business formations and transactions, civil litigation, personal injury, estate planning, labor and employment, land use, municipal law, planning and zoning, hemp business, intellectual property, and real estate representation and counsel.
JRG has the most experienced teams of attorneys in the Central Coast with three partners each having more than 40 years in practice, and several other partners with 20 to 30 years of legal experience. The firm employs a staff of more than 35 people in its offices. For more information about JRG Attorneys at Law, inquiring parties may call (831) 471-7513 or visit https://www.jrgattorneys.com/.